Birmingham Holistic
Friday, 10AM to 4PM
Tickets details
£140 Easton Facial Diploma 3 remaining
Eastern Face Massage Diploma
Saturday 4th April
10am-4pm
Further dates on request
1 Day Full Diploma
only £140
This is a popular course…Book your place now to avoid disappointment!
Tel Lorna :  07730 484 209
Further dates on request
Starter kit available for just £40 or Certified Organic Rosehip oil, Jojoba and Argan oils just £11.99 each or 2 for £22 please ask for more details or to pre-order in time for your course
This stimulating and relaxing massage is like a 'natural' face-lift without the need for expensive facial creams or surgery.
It has huge benefits for the overall health of the skin.
In any facial a massage is usually the best part, and the techniques used are adapted from both Indian and Japanese methods.
Eastern Facial Massage includes; deep and light massage of the face, neck, shoulders and scalp. Pressure points and drainage movements clear blockages of both sinuses and stagnant energy.
It helps to lift and tone the whole facial area, which is excellent for people who carry tension in their face.
After the treatment the skin 'glows' with vitality and looks brighter, eye bags or dark circles are lessened and your client will leave with a deep feeling of calm.
This is a stand-alone treatment therefore no products other than natural oil are needed although we do teach a quick cleanse routine to prepare the skin for the treatment.
Course Duration:  1 day:   10am-4pm
Course Investment:  £140 paid prior to training.
Entry Requirement and Pre-requisites: None
You will gain 10 CPD Points on completion
Full Professional Qualification
Birmingham Holistic Training Centre Diploma
You can apply for Full Guild Membership which includes insurance cover for £6 million of public liability
Our course is Fully Accredited by 'The Guild of Beauty and Holistic Therapists
Assessment method:
Continuous, throughout the day via observation and verbal questions plus a short question and answer sheet to test your knowledge of the treatment.
Guidance and support: You will have support from enrolment, during and also after your course.
Your highly experienced, professional and friendly tutor will help and guide you throughout your training experience.
Course Content:
Insurance details
Professionalism
Health, safety and hygiene
Byelaws and legislation
History of Eastern Facial Massage
Consultation
Contra-indications
Contra-actions
Basic Anatomy and Physiology
Full practical massage procedure
Assessment
Contact Lorna Gray : Head of Training
Tel 07730 484 209
Email: pureessencetherapies@gmail.com
Doing what you love is the dream of many but the reality of few. If the idea of helping people reach their health and wellness goals fulfils you, then why not consider additional qualifications in one of our Holistic Therapy courses?
Fully accredited and recognized by the 'Guild of Beauty and Holistic Therapists.'
Our Award Winning Centre can lead you to a fulfilling, new career and support your wellbeing and those you love.
Contact Lorna Gray our Head of Training Tel 07730484209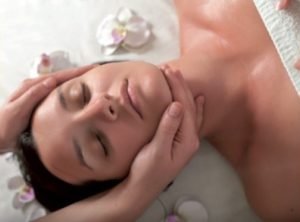 Testimonials from some of our previous students.
"Fantastic Time, Heaven on earth!"
"Thank you so much Lorna, brilliant course! So relaxed but so informative. Perfect, see you very soon, Love and Light."
M.Vauender
"p.s Thanks for the cake Stuart"
"Brilliant! friendly and welcoming environment"
"Explanatory aids very useful, will definitely come back and may even become an addict."
A.Edward
"Great experience!"
"Lorna oozes patience! I would highly recommend the course."
Y.Smith
"This course was amazing!"
"I really think this massage routine should be a Diploma course in itself. After the treatment I felt all the toxins screaming to get out of my body".